The Farwell Project progress Report 2018
What we aim to do
Clean and restore four legendary buildings to bring forward local history; create a seasonal museum as a backdrop for a community center;

Create a regional library of books and non-electronic games; create a used book store;

Provide community workshops to teach historic handcraft;

Create year-round useful spaces, including retail venues;

Create exercise and dance classes/spaces for kids and seniors;

Invite community to help; entice local elders to share knowledge and expertise;

Provide a railroad destination with light food service;

Get community involved in storytelling, poetry, music and drama;

Provide a town-center attraction for tourists and fairgoers;

Provide rentable spaces for events, including boxcars and train adjuncts.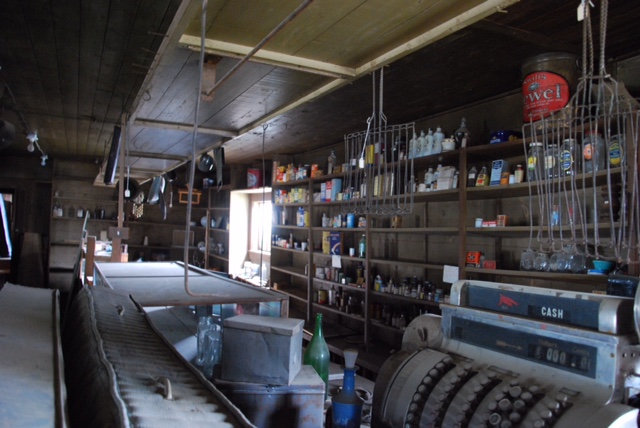 Farwell General, interior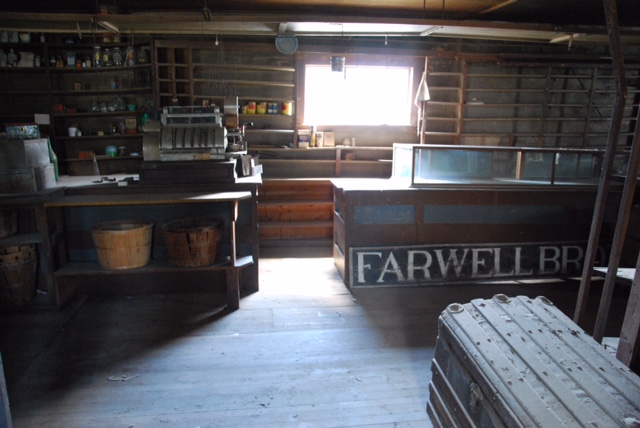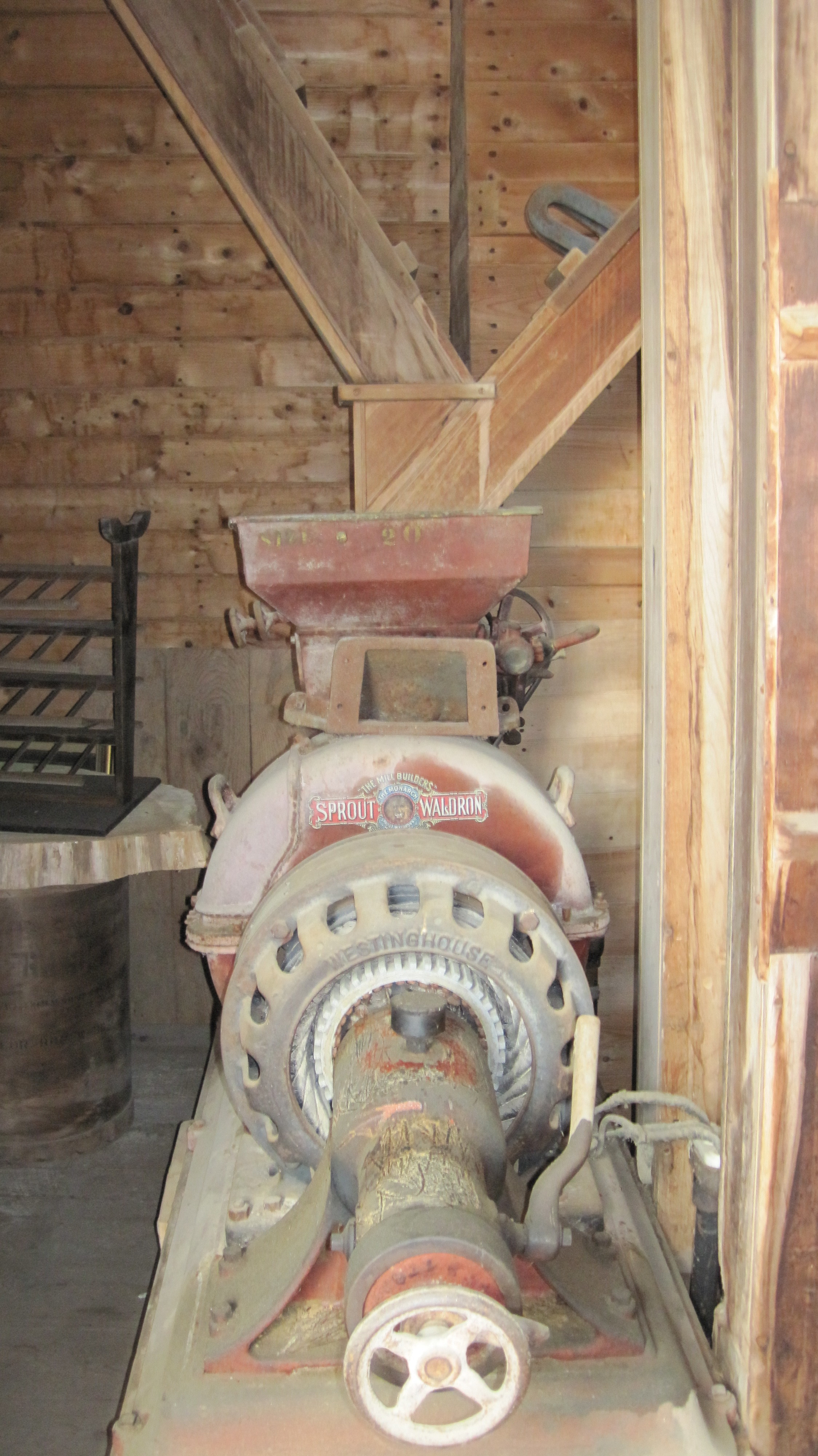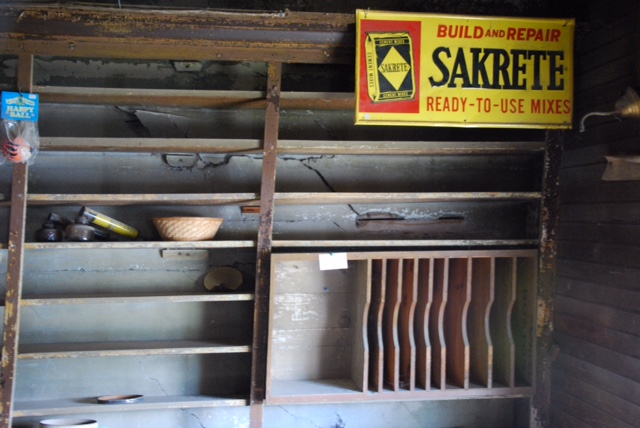 Bottle collector's delight
Original store wood stove
The original cash register
The Attic and Performance Space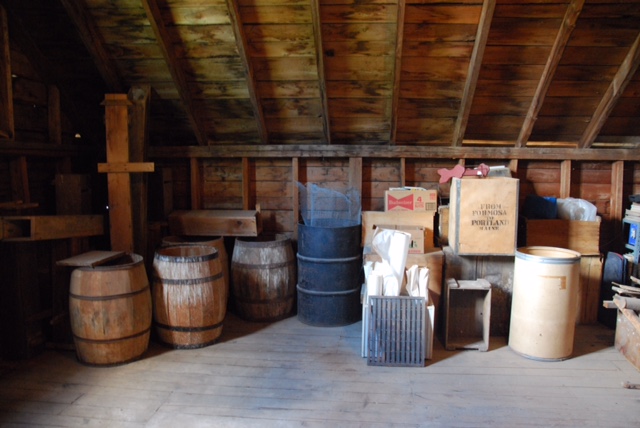 Many hands make light work
Young patrons enjoy the Reading Room
Farm Supper for Open Space Festival
The Lumber Shed, a warm and inviting space
Benefit supper in the Lumber Shed
Who will benefit
After-schoolers; home schoolers; new readers;

Elders; Recipients of Social Services;

Pre-release Work Crew from County Corrections Center;

Tourists, visitors from other parts of Maine;

Historians; Historical Network;

Machinery buffs; Railroad buffs; Locavores; Photographers; Artists; Writers.
What we're doing now...
Concerts (2; 2018 summer season)

Suppers (4; 2018 summer season)

Call for Stories ( Storytelling Series, March – June 2018):

Legends of the Land

Elder Voices, Younger Ears

Railroad Riffraff & Backyard Blues

Local Heroes, Lost Legacies

Museum Store; Vintage 1950s Kitchen; Clothing Construction Crew; Production Kitchen

Railcycles!

Boxcar Books, due to open July 2019.
Who we reach and benefit...
Music lovers; Train lovers; Historians; Elders;

People learning about preparing and eating local and wild foods;

Storytellers seeking an audience; Listeners gleaning information and entertainment;

People learning to design, sew, and sell simple and practical clothing;

Outdoor enthusiasts, people seeking exercise, nature lovers;

People learning the importance of undeveloped land for wildlife habitat.